Implementasi Peraturan Pemerintah (Pp) Nomor 12 Tahun 2019 Tentang Pengelolaan Keuangan Daerah Dalam Penyusunan Anggaran Pendapatan Dan Belanja Daerah (APBD) Tahun 2020 di Provinsi Sumatera Selatan
Abstract
This research aims to review and analyze on the implementation of government regulation Number 12 / 2019 years about regional financial management in the APBD preparation. To know and analyze advocates and implementation of the regulations that the government in South Sumatra. Theory used is the model implementation seen in three factors (3), productivity, the: linearitas, and efficiency. This study use of inductive qualitative descriptive approach.Data collection technique used is interview, observation and documentation. Based on the research he stated that the implementation of the regulation in the south sumatra been done well, but some obstacles in the implementation a lack of coordination between the legislative and executive, awareness clerk to studies and more detailed regulations about regional financial management have renewed new including regulations minister to their derivatives and arrange in technical.
Downloads
Download data is not yet available.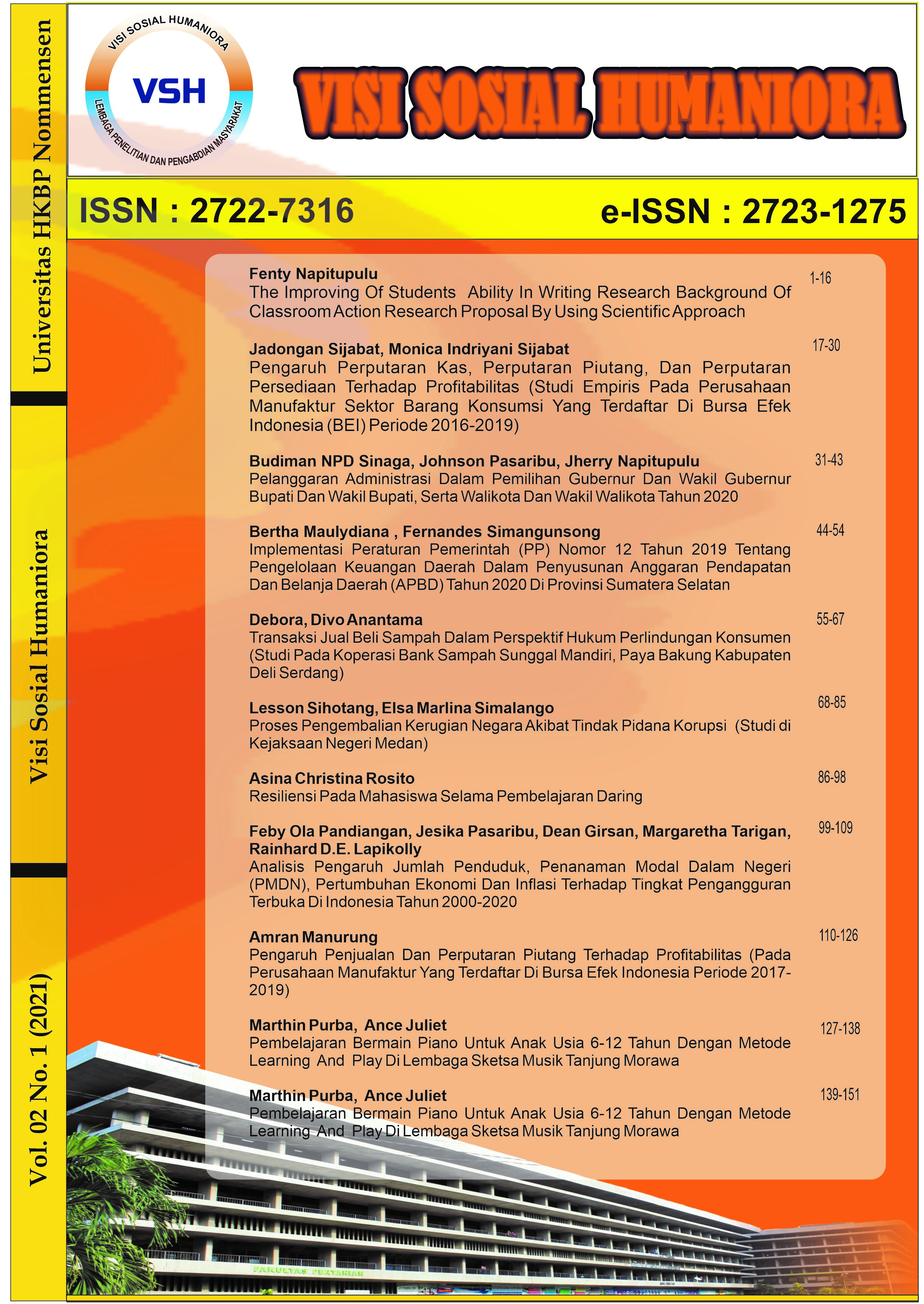 How to Cite
Maulydiana , B. ., & Simangunsong, F. (2021). Implementasi Peraturan Pemerintah (Pp) Nomor 12 Tahun 2019 Tentang Pengelolaan Keuangan Daerah Dalam Penyusunan Anggaran Pendapatan Dan Belanja Daerah (APBD) Tahun 2020 di Provinsi Sumatera Selatan . Visi Sosial Humaniora, 2(1), 44-54. https://doi.org/10.51622/vsh.v2i1.334
Copyright (c) 2021 Visi Sosial Humaniora
This work is licensed under a Creative Commons Attribution-ShareAlike 4.0 International License.